Two Kates married not far apart, and
someone
has to ask the question:
Middleton vs Moss- who's dress was better??? :)
Reminded me so much of Grace Kelly's wedding dress. This woman definitely made lace the big thing this summer, and no wonder- she looked breathtaking! (as always...)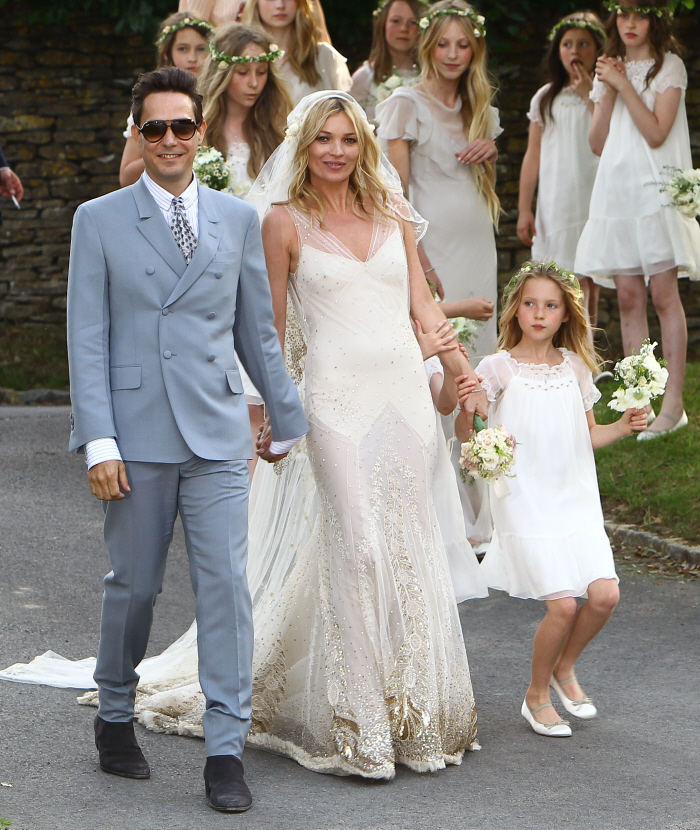 Better known for her edgier style Moss got hitched to Hubby, Jamie Hince, in a John Galliano dress...From what I understood Moss' wedding also had a bit of a hippie/rock n roll twist to it. LOVES! That's definitely right up my alley. And I can see how the dress would match that (while still being appropriate and gorgeous for a wedding).
I honestly can't make up my mind...Middleton's McQueen (Sarah Burton) dress exuded simplicity, elegance and class and fit her like a glove, while Moss' Galliano dress was more down to earth. I think both of the ladies' dresses work perfectly with their personality and public image Middleton's is more of a day-dream, old-hollywood (PRINCESS) dress, while Moss' is something I might imagine myself wearing. Then again Middleton did have that other dress....
What do you guys think???
Tell me in the comments :)