Right after I moved back from Tanzania I lived for the summer and nothing else would do. Ever since I started to really care about what I wore I instantly fell in love with the in-betweens. These days I love autumn because of it's warm, earthy tones, chunky shoes, layers, knits, scarves and JACKETS.
The leaves outside are still green, and I will cherish that as long as it lasts- but I can't help being excited about the coming season!
Here's some autumn-y inspiration:
I can't wait to play around with a look like these!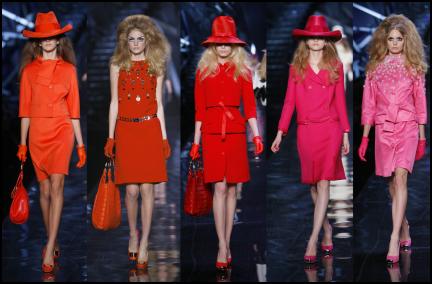 This one is not too current (08 I think), but I think that the red tones translate pretty well to today. At least for colour blocking :) And I am weak for those hats!
Obviously I do NOT own any of the images above (how could I ever reach that level of excellence? :P).
What inspires YOU this autumn?